Recon's 2022 World AIDs Day Campaign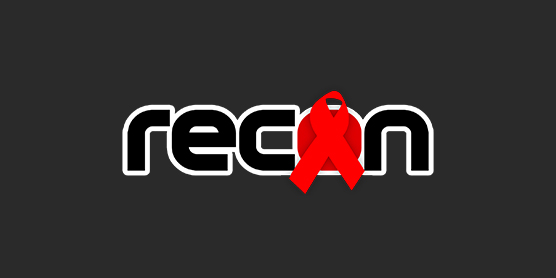 Recon members have continued to generously donate hundreds of thousands of pounds to worldwide AIDS charities over the years. Your generosity has always been appreciated, no matter how small. This year we ask again if you can spare a donation, to help the continuing support for those affected by the disease, as well as charities and those who fight on the front lines.
Now as much as ever, visibility matters; we as a community should stand up and proud to support those affected, to help end the stigma and discrimination many still face. This is why we wear the red ribbon and this is why we give our members the option to add a virtual red ribbon to their Recon profile for free.
This year we'll be supporting these great charities in their work to fight against the spread of HIV and in supporting people living with HIV and AIDS: If you'd like to donate to these great causes, you can do so using the link buttons for each.
LGBT HERO
LGBT HERO, (formally known as GMFA) is the national health and wellbeing charity supporting over 100,000 LGBTQ+ people a month on topics such as mental health, suicide prevention, sexual health and HIV prevention by providing trusted information, advice and various forms of support. For this World AIDS Day they are asking for support so LGBT HERO can continue their social groups, while expanding their sexual health and HIV prevention work for LGBTQ+ people from minority ethnic backgrounds, for trans and non-binary people and improve the sexual wellbeing groupwork for men who have sex with men.
ACT UP PARIS
For over 30 years, Act Up-Paris has been fighting against HIV-AIDS, other STIs and campaigning for the rights of sexual and gender minorities. Informing on all topics related to the epidemic, Mobilising and distribution material on prevention. Improving the quality of life and empowering people living with HIV by fighting for access to treatment, social rights and by standing up against discrimination.
Bobby Goldsmith Foundation
Bobby Goldsmith Foundation (BGF) is Australia's oldest community-based HIV organisation, providing clients services and health & wellbeing programs for people with HIV in NSW and SA. Our mission is to support and empower people living with HIV to thrive. We focus on being agile and adapting to the changing needs of the people we support so that our services remain relevant and accessible to everyone, regardless of their sexual orientation, gender identity or cultural and linguistic background.
amfAR
amfAR has been making history as one of the leading research advocates with a globally strong commitment in pursuit of a cure for HIV/AIDS. Over the years they've launched a number of global initiatives to reduce the risk of acquiring HIV and Hep C, expand access to HIV prevention and treatment services to gay men and other men who have sex with men, transgender individuals, sex workers and people who inject drugs, and to reduce the stigma and discrimination that make these populations more vulnerable to HIV infection and inhibit equal access to care.

You don't need to donate to add a red ribbon to your profile, as we want the ribbons to demonstrate a massive message of support, but any donations you can provide will, as always, be greatly appreciated by the charities and everyone here at Recon.